Blended one-course meals
The range of one-course meals io sano® is designed to provide a variety of tasty main courses with meat and vegetables, ensuring rheological and organoleptic constancy.
The "blend of the day" is often realised in the traditional way, as a mix of already prepared foods, rather than according to a definite recipe. This can cause large variability in the end product from an organoleptic point of view, and even more from a rheological perspective.
The line of one-course meals io sano® can overcome these problems, offering both a varied menu and constant results.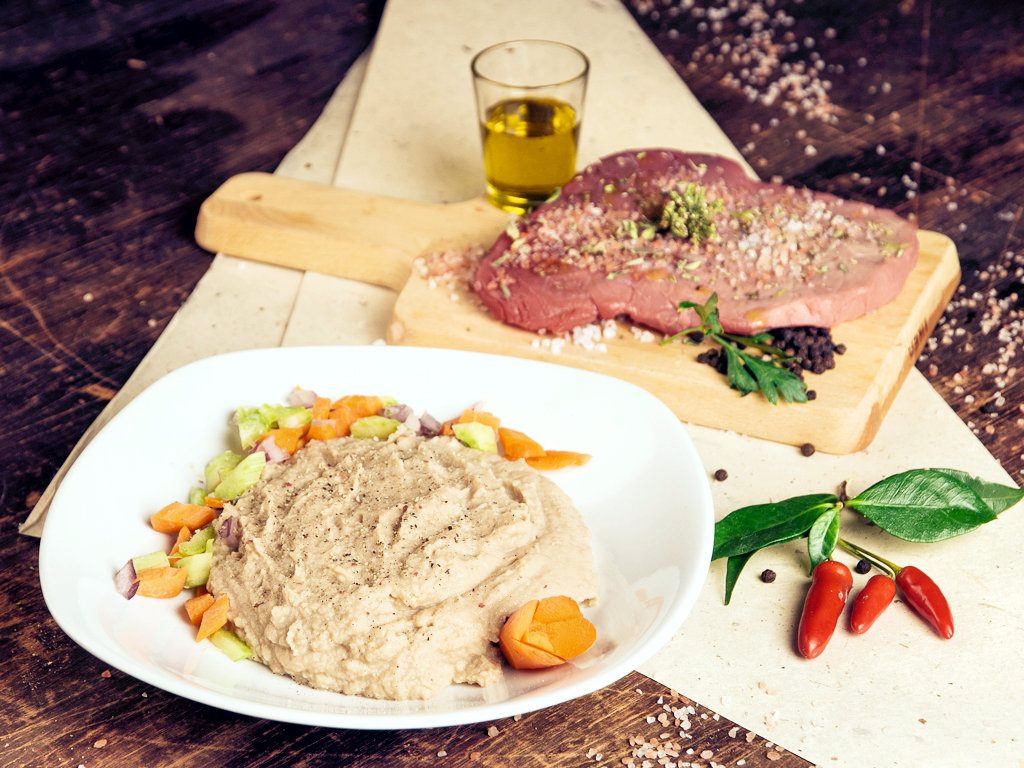 BLENDED ONE-COURSE MEALS
Beef potato blend
Beef peas blend
Chicken and mushroom blend
Chicken and asparagus blend