Concentrates for fruit juices 

io

fresco

®
The concentrates io fresco® produced with fruit and quality raw material, are vacuum packed in bags of 5 to 10 litres of concentrate. The end products are obtained by mixing the concentrates with microfiltered water with specific mixing and dosing systems.
The list below includes the available range of fruit drinks, with their formats and final yields.
We can, on request, produce concentrates for new types of beverages and customise brands and communication.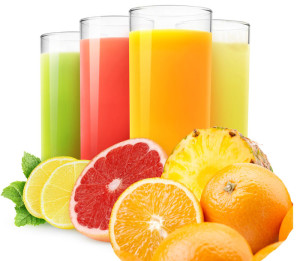 CONCENTRATES FOR FRUIT JUICE
Pineapple B01

Blond Orange B01

Red Orange B01

ACE orange-carrot-lemon

Grapefruit B01

Tropical B01

Pear B01

Peach B01

Lingonberry

Apple C01